Good Morning! I'm sitting in Cafe Jolie, job hunting, drinking a mocha, watching pointless YouTube videos and I think I'm finally going to update this blog. After this just so you know, I'm going to go make a vegan carrot soup and carve a pumpkin.
Well now that everyone's sufficiently updated on MY schedule let's discuss Miss Hadley below.
Chic, very very Chic. Loving the high waisted silhouette, the teal color and ruffles. This look is so easy to put together and so polished. Best of both worlds!!! :-)
Fabsugar.com
Do you recognize the logo carved on this pumpkin?
Christian Siriano was the winner of Project Runway season 4. I love him to itty bitty pieces, boy brings the drama. Below are two looks from his Spring 2011 collection.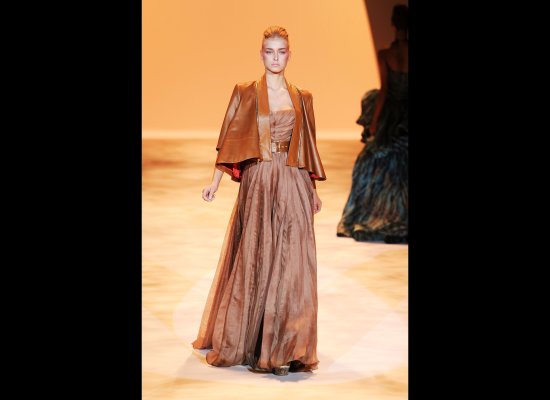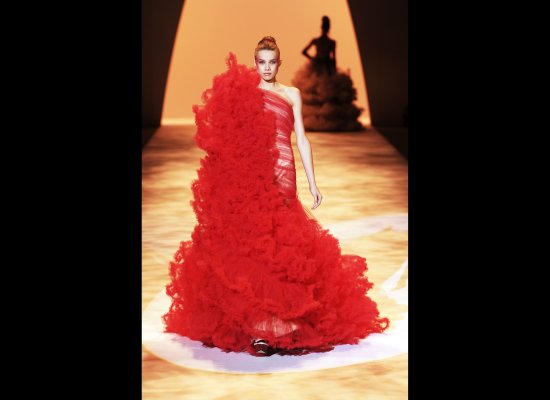 Love Abbs
Twitter: @RccFashion